Bluetooth Jerrycan Speaker
"Become a men (or a better wife), with 2Can!"
Since the start in 2018 we've developed the first models with better bluetooth range, better looks, cleaner design and many more improvements.
WORLDWIDE SHIPPING
Because the whole world can enjoy our speakers
MADE OF ICONIC JERRYCAN
We only want the best so we choose the proven NATO jerrycan
UP TO 8 HOURS PLAYTIME
Battery big enough for 8 hours great sound
OFFICIAL 2CAN AUDIO SPEAKER
Handcrafted in Harderwijk, the Netherlands
PRODUCT
Bluetooth Jerrycan Speaker - INDUSTRIAL LINE
With his transparant coating you can see the manufactured imperfections. In front of you our pride; the 2Can Audio bluetooth speaker. Completely designed in his robust original NATO style. With the well designed electronics this is an absolute eye catcher for all of your guys.
This is awesome, the coating is so damn cool. You can see all welding points trough the coating.
PRODUCT
NEW - 2Can Travelcase
New product availible now. This awesome travelcase made from the unique jerrycans like our speakers.
2Can Carry-On Trolley Case
- Carry-On size (460x350x160mm)
- 20L content
- Approved by TSA as airtravel luggage
- Butterfly lock with padlock holes
- Telescopic handle
- Powdercoated for high scratch resistance and durability
All the people looked at me at the airport last holiday, very awesome product. Strong and unique!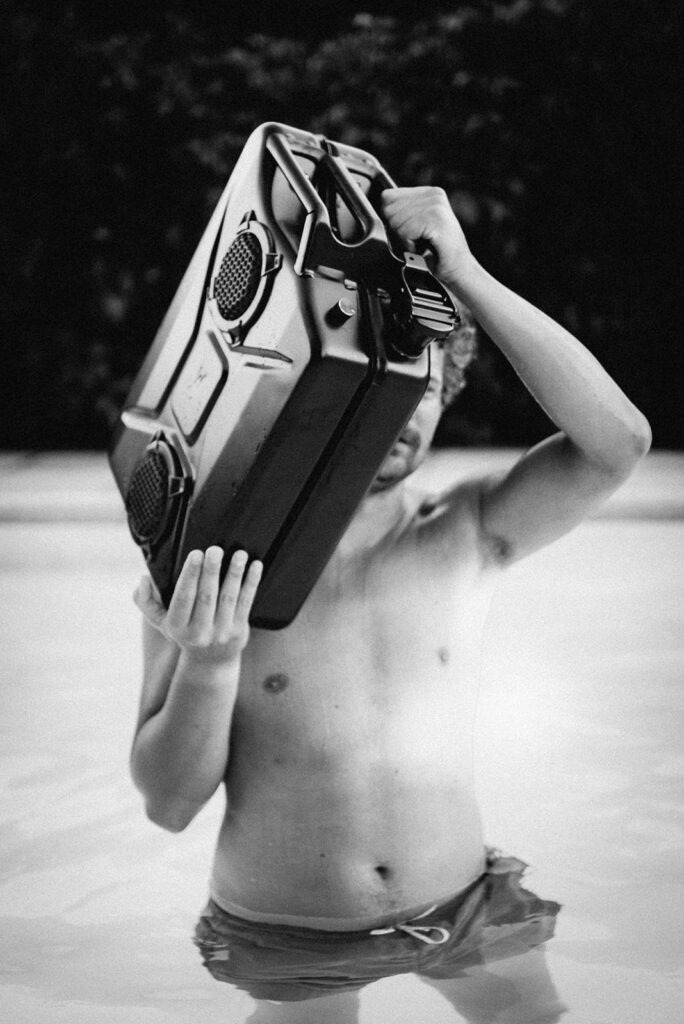 Enjoy the best design and functions combined together
Two friends designed this speaker with passion for design and sound. After about two years of fine tuning they finally were happy with the speaker and ready to sell!
Dont't take our word for it – here's what our customers say:
"I love the great sound whats in the jerrycan. I didn't expect that much power and playtime.
Very satisfied with my purchase."
"One word: Amazing!

It was a Christmas present for my husband, he's totally crazy on it!"
"Dit is echt zo'n goed product. De jerrycan is van zichzelf al super stoer en gaaf, maar met bluetooth muziek erin is echt fantastisch. Ik gebruik hem thuis in de tuin en als ik eropuit ga met ons bootje."
Please feel free to contact us for custom products, any questions or other ideas.