Bluetooth Jerrycan Speaker
"Become a men (or a better wife), with 2Can!"
Sinds de opstart in 2018 hebben we de eerste modellen doorontwikkeld met beter bluetooth bereik, betere uitstraling, strakker design en nog vele andere verbeteringen.
WERELDWIJDE VERZENDING
Omdat de hele wereld van muziek uit onze speakers mag genieten.
GEMAAKT VAN DE ICONISCHE JERRYCAN
We willen graag alleen het beste, daarom kozen we de reeds bewezen NATO jerrycan
TOT WEL 8 UUR SPEELTIJD
Accu groot genoeg voor tot wel 8 uur speeltijd.
OFFICIELE 2CAN AUDIO SPEAKER
Handgemaakt in Harderwijk, Nederland
PRODUCT
Bluetooth Jerrycan Speaker - INDUSTRIAL LINE
Met zijn transparante coating kun je de imperfectie van het fabricage proces goed zien.
Voor u onze trots; de 2Can Audio bluetooth speaker.
Volledig ontworpen in de originele robuuste NATO stijl. Met de degelijk ontworpen electronica is dit een absolute eye catcher voor iedereen.
Sale!
From 299,99 for €249,99
This is awesome, the coating is so damn cool. You can see all welding points trough the coating.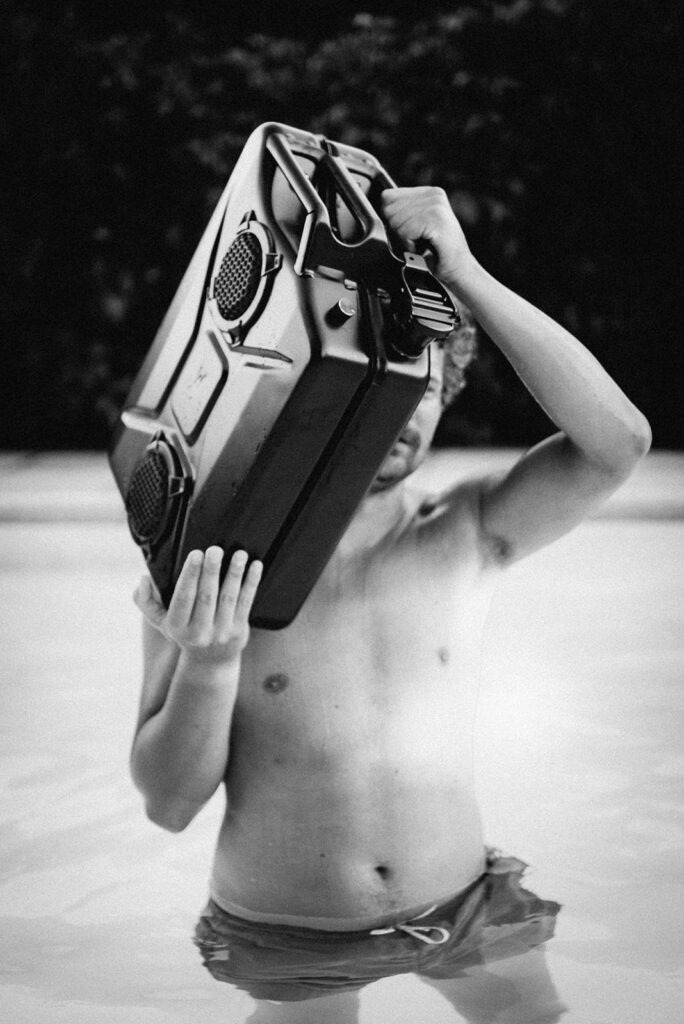 Enjoy the best design and functions combined together
Twee vrienden hebben deze speaker bedacht en ontwikkeld met passie voor design en geluid. Na ongeveer twee jaar perfectioneren waren ze blij met het resultaat en besloten ze over te gaan tot verkoop.
Dont't take our word for it – here's what our customers say:
"I love the great sound whats in the jerrycan. I didn't expect that much power and playtime.
Very satisfied with my purchase."
"One word: Amazing!

It was a Christmas present for my husband, he's totally crazy on it!"
"Dit is echt zo'n goed product. De jerrycan is van zichzelf al super stoer en gaaf, maar met bluetooth muziek erin is echt fantastisch. Ik gebruik hem thuis in de tuin en als ik eropuit ga met ons bootje."
Voel je vrij om ons een bericht te sturen, voor custom producten/ projecten, vragen of andere ideeën.